Systemstechnologies
---
About
Systemstechnologies leads the industry in developing, manufacturing, and marketing affordable wireless nurse call and emergency call systems for healthcare and life safety applications. Our products are designed with ease of use, reliability, and cost-efficiency in mind. We recognize that technology is only one aspect of effective risk management and quality care.
That's why we also offer comprehensive programs that include training, installation, maintenance, and ongoing service and support to maximize your investment in our technology. Building on this platform, Systems Technologies engineers and develops advanced wireless equipment manufactured and tested to the highest standards. Commitment to our customers is our trademark, and 100 percent customer satisfaction is our priority.
TRANSFORMING TECHNOLOGIES INTO SOLUTIONS
At Systemstechnologies we strive to continually improve patient, resident, and worker safety in healthcare, business, and other settings. Our advanced life safety and nurse call systems are designed with cutting-edge technology for monitoring, detection, and notification in a variety of facilities. We pride ourselves on providing unparalleled customer service that includes free technical support 24 hours a day, 365 days a year.
IMPROVE SAFETY
Don't settle for personal pendant transmitters that only alarm when the user presses the button. Our pendant transmitters also signal your staff if the resident falls down or wanders outside the monitored area. Your notification can arrive on your choice of wireless desktop or computer console, pocket pager, LED readerboard, two-way radio, email, telephone, cell phone, iPad, iPod text message, and more. The message can tell you not only who the resident or staff member in need of assistance is, but also where to find them.
Whether you would like a quote, more information, to schedule free training or a webinar, just send us a message and we will be back to you shortly.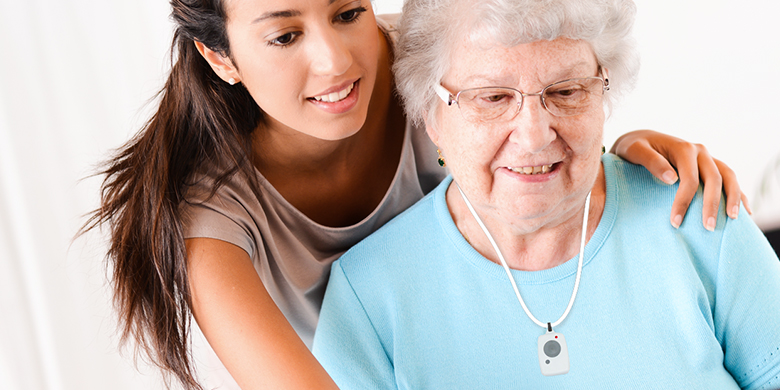 Contact
11310 N Government Way
Hayden, Idaho 83835
United States of America