Cornell Communications Inc
---
About
Providing a Complete Range Of Emergency Call Systems
Emergency Communication Systems
When emergency situations occur, reliable communication is the key for a quick response. Whether it's a patient who suddenly suspects a heart attack, a senior citizen in an assisted living facility who has fallen and needs assistance, or an emergency occurring in a multi-story building, possessing a reliable emergency communication system makes all the difference between saving a life and experiencing the ultimate loss.
Get Help with System Design/Installation

Emergency call systems from Cornell Communications provide the perfect lifesaving tool for nearly any situation. From visual nurse call stations to wireless emergency response pendants, area of rescue alarms, and clinic status lights, Cornell will provide the perfect solution for all your emergency response system needs. Experience peace of mind with the reliable emergency response systems available from Cornell Communications.
Wireless Nurse Call and Emergency Call Systems for Hospitals, Outpatient Clinics, Senior Living Facilities, and more
Cornell Communications provides a wide range of emergency communication systems and nurse call equipment perfectly suited to senior & assisted living facilities, outpatient medical clinics, schools, and more. Possessing a robust and versatile emergency alert system provides your staff with an excellent management tool while delivering peace of mind to your patients and senior tenants when they realize assistance is readily available at the touch of a button.
Whether your facility requires an intuitive audio/visual nurse call system or a dependable wireless emergency response network, trust in the experience and knowledge of the emergency call system specialists at Cornell Communications.
Audio and Visual Nurse Call, Door Monitoring, and Wireless Emergency Response Systems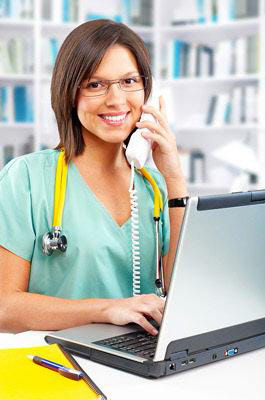 One of the most important aspects of running a successful assisted living facility or outpatient clinic is keeping your patients and your staff in constant communication. Cornell Communications provides a full line of emergency call products, such as our tone visual, voice or wireless systems including pendants and pocket pagers.We also offer exemplary call reporting software for monitoring and evaluating your staff's efficiency and response times.
Cornell Communications provides superb emergency call systems, delivering unbeatable security and reliability for senior housing, schools, commercial buildings, and other facilities.
All nurse call, door monitoring and emergency alert systems from Cornell feature our unbeatable 10 year warranty, a service contract no other emergency communication system provider offers. The Cornell Communications 10 Year Warranty covers part replacement and shipping costs for all of our emergency communication products, excluding our pocket pagers.
Contact the emergency call system providers at Cornell Communications today at 1-800-558-8957.
Contact
7915 N 81st St
Milwaukee, Wisconsin 53223
United States of America